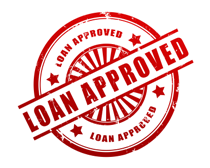 Anthony, Christine and Sofia of Spotless Homes are looking to secure a term loan in the amount of $17,100 from a local lender in Marietta, Georgia. All three owners have excellent credit history. Christine actually has her home equity loan with the same lender. The business owners are anticipating that they will be charged 8% interest, given the nature of the business. They also anticipate that they will be approved for a 4 year term loan but will not be disappointed if the bank was to approve them for a 3 year loan either. Monthly payments for the loan are projected to be $417 which will result in an annual principal and interest expense of $5,010 to the business.
The owners are also aware that in the small business world, almost all business loans secured in the name of a company have to be backed by the personal guarantee of the business owners. These kinds of loans are called 'Full Recourse' loans and what that means if that the borrowers are personally and jointly liable for the outstanding principal and interest on the loan - if they were to default on their payments, the bank could go after their individual personal assets.
In the event the lender only approves part of the loan or denies the loan, Anthony, Christine and Sofia are ready, willing and able to contribute the $17,100 needed directly from their personal savings.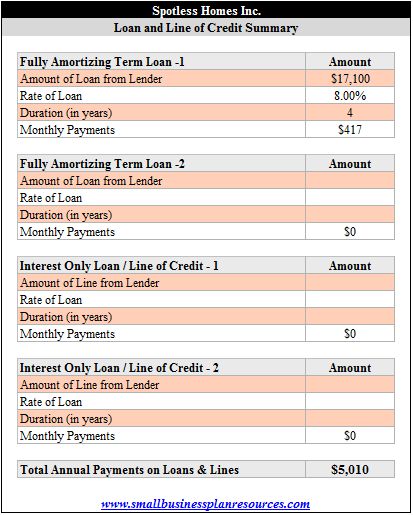 Quick Links:
Go to the Corresponding Template section for this industry.
Go to the Corresponding Questionnaire section for this industry.