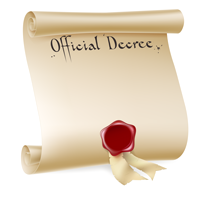 Spotless Homes is a full service house cleaning service being started by three entrepreneurs, each of whom has many years of experience owning and operating their individual house cleaning service business for more than 10 years. While this new venture will be a start up, the immense experience, insight and goodwill that these three owners bring to the table almost assures that Spotless Homes will be able to quickly make a name for itself in the first two to three years of operations.
Anthony Cruz began is 38 years old and has 20 years of experience in the house cleaning business.
Christine Esposito is 41. She started working for an existing family owned house cleaning business and has 23 years of experience in the industry.
Sofia Diaz is 37 and is the youngest of the three owners of Spotless Homes. She brings an additional 13 years of experience cleaning houses, to the table.
The three owners have known each other for over 5 years. Anthony did a few small contracts for Christine's family owned cleaning business and the two have known each other for over 15 years. They owners have always wanted to expand their own smaller home based cleaning services to a slightly larger firm that will easily be able to handle multiple larger cleaning contracts instead of having to lose out on the business for lack of resources. Spotless Homes will allow these three excellent professionals to pool their combined resources together.
Quick Links:
Go to the Corresponding Questionnaire section for this industry.