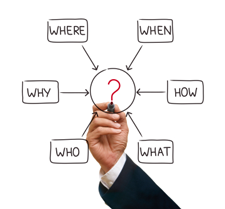 Anthony Cruz, Christine Esposito and Sofia Diaz have started Spotless Homes Inc. The company is a full service house cleaning service that will be fully licensed, bonded and insured. They are looking to get underway doing business under their new company name in Marietta, Georgia by January of 2015.
Each of the owners have had substantial experience owning and operating their own small house cleaning business and combined they bring more than 60 years of experience to the table. They have also had the opportunity to work together on larger cleaning assignments. While looking at the options between starting an brand new business, acquiring an existing business or becoming franchisees in with a larger cleaning firm, they decided that starting a brand new company would be the best bet for them.
While this business will be technically be a startup in the sense of a new undertaking, it is by no means a new business for Anthony, Christine or Sofia. Being seasoned players in the house cleaning services business, they each bring an established list of clients and years of marketing and management experience that they will be leveraging to create a unique value preposition resulting in the most efficient and optimum cleaning experience.
Quick Links:
Go to the Corresponding Questionnaire section for this industry.