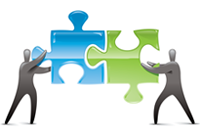 Spotless Homes Inc. is a C Corporation incorporated in the State of Georgia. It has three shareholders:
Anthony Cruz will own 30% of the shares of the corporation.
Christine Esposito with 40% of the shares will be the largest shareholder in the corporation.
Sofia Diaz will also own 30% of the shares in the corporation.
Anthony, Christine and Sofia have had more than 60 years of combined experience and they will be brining all that to the table for Spotless Homes. When evaluating their options between various forms of structuring their business entity, they all felt that C Corporation had substantial advantages over a partnership. Additionally they also decided to only restrict the number of owners to three even though there were others who were interested in having an equity stake in this enterprise.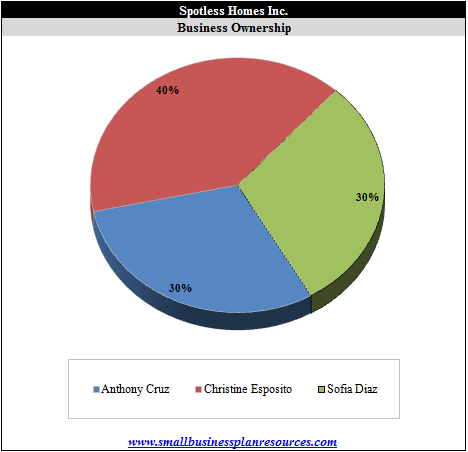 Quick Links:
Go to the Corresponding Template section for this industry.
Go to the Corresponding Questionnaire section for this industry.