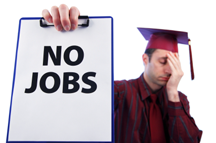 In this section of the business plan we look at the labor force and the unemployment rate for Monroe County. Looking at these two key economic indicators
over a long period of time ( we recommend at least 10 years), is able to give us some very good perpective into how the labor force has grown over time and also howsensitive the unemployment rate is to the regular business cycles of growth and recession.
When we examine the labor force over the course of almost 2 decades beginning in 1993 we find that overall the labor force has actually shrunk from the 1990's and it really has not recovered in terms of the total size of folks looking for work. The unemployment rate that dipped nicely after the early 1990's to below 4% rose in therecession of 2001 and dipped again below 5% for a couple of years. Unfortuantely, during the great recession of 2008 we find that this unemployment rate skyrocketed to well above 8% and has only recently shown signs of comign down to the 7% range.
What is impotant to note is that the recent drop in the unemployment rate has occurred while the labor force has actually shrunk. We believe that this data can be explained by the fact that many folks have simply stopped looking for work, opting for early retirement since the total popoulation of the Monroe county has not changed. A high unemployment rate does not bode well for real estate values or the mortgage broker business since real estate financing solutions are very dependent on the employment picture.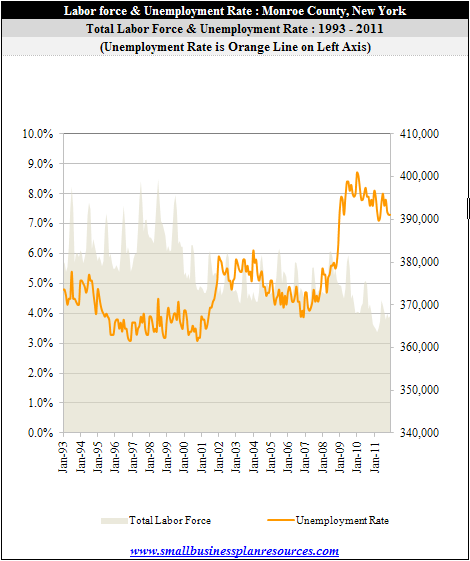 Quick Links:
Go to the Corresponding Template section for this industry.
Go to the Corresponding Questionnaire section for this industry.