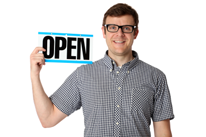 In this analysis we look at the number of business establishments by industry for the County of Monroe and compare that to similar data for the State of New York.
The purpose of this analysis is to get a sense of just what is the economic landscape of the County when compared to the State and what conclusions if any we can draw from the data.
The industry groups that the various business establishments are broken down into are:
Agriculture / Mining / Utilities
Construction
Manufacturing
Wholesale Trade
Retail Trade
Transportation / Warehousing
Information
Finance, Insurance & Real Estate
Professional Services & Management
Administrative
Education
Health Care
Arts & Entertainment
Accommodation & Food Services
Other Services
There are many similarities in the number of business establishments by each industry segment between Monroe county and New York state. The only industry that where the percentage of establishments is different enough to warrant a discussion is Manufacturing. The total number of establishments in the manufacturing industry for Monroe county represent 5% of the total establishments for the county - that number for the state of New York is only 3%. Clearly, Monroe county is one of the few places in the state where manufacturing still has some presence. All other industries are represented in about the same proportion for both the county and the state.
In total, Monroe county has 16,854 establishments with a population of approximately 750k - this means that there is a one business establishment for every 44 residents in the county. This number for the state of New York is about 37 indicating that there are more business establishments per capita statewide than in Monroe county.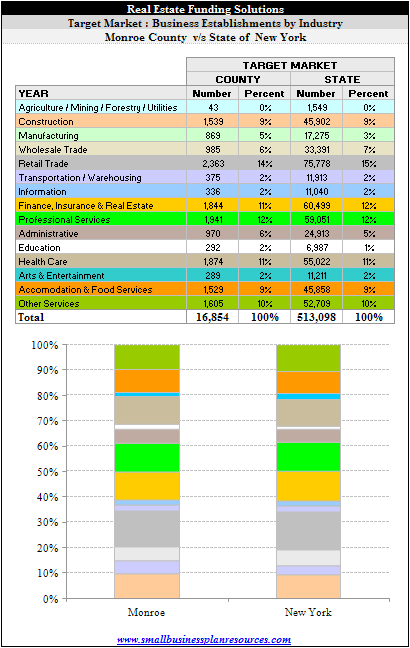 Quick Links:
Go to the Corresponding Template section for this industry.
Go to the Corresponding Questionnaire section for this industry.