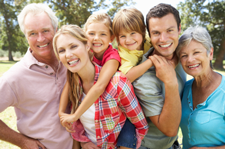 The target market age range where most of the consumers for a mortgage broker business tends to be between the 16 to 65 age bracket. We find in our analysis that 63% of the population of Monroe county, NY fall in that age bracket compared to 67% for the entire state. Thus the proportion of the total population that could be looking for a real estate financing solution is smaller in Monroe county when compared to the state. However 23% of the total population of Monroe county is under the age of 18 when compared to 19% for the state of New York. Since we know from our analysis that the percentage of folks above the age of 65 stands at 14% for both the county and the state, we can therefore conclude that in the years ahead, while the percentage of the total population for Monroe county between the ages of 18 and 65 will actually show a steady increase as these younger people get older.
A relatively younger population growth trend is a positive for real estate oriented businesses like realtors and mortgage brokers. As the population ages, there tends to be less need for real estate solutions since older and retired folks tend to have paid off their homes. Interestingly there is now a growing tend in the real estate financing business towards reverse mortgages which also needs to be looked into.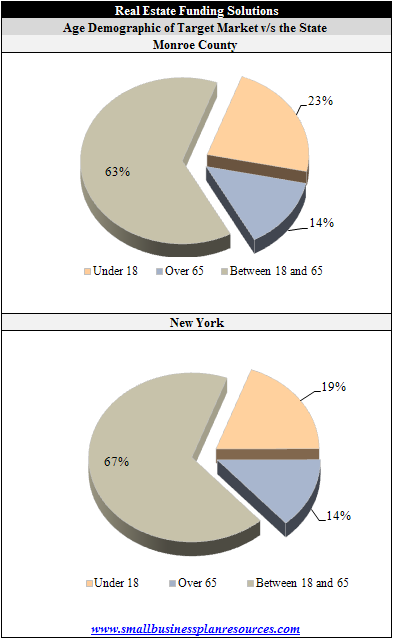 Quick Links:
Go to the Corresponding Template section for this industry.
Go to the Corresponding Questionnaire section for this industry.