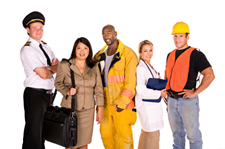 When looking at the preceding table we find that management, business and financial operations figure higher in the population occupation of Monroe County, NY at 41% compared with the State average of 38%. This of course makes sense given the large amount of colleges and universities in the target market which will naturally turn out more folks that would gravitate to these occupations.
Conversely, when we look at the service occupations we find that only 16.3% of folks in Monroe county, New York have jobs in the services sector when compared to 19.2% for the state of New York - this again can be explained by the presense of many educational institutions that put out more qualified and educated people into the work force.
The numbers for Sales and Office occupations alognwith Construction, Maintenance, Production and Transportation are quite similar to those for the state of New York as a whole.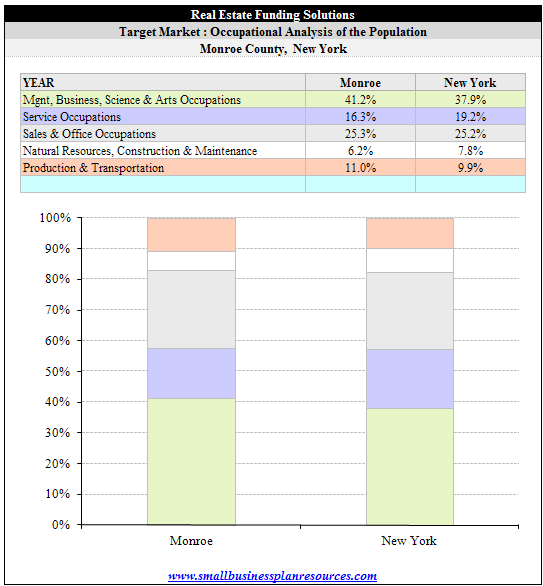 Quick Links:
Go to the Corresponding Template section for this industry.
Go to the Corresponding Questionnaire section for this industry.