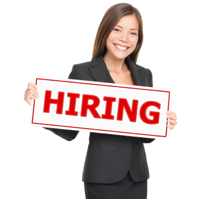 In this section of the business plan we are looking at the employment by industry for the target market of Monroe County in comparison with the State of New York.
The employment by industry analysis gives us another great look at the economic picture of the target market and also gives us a good idea of how many folks are employed in our own industry - the finance, insurance and real estate industry as compared to other industries.
The following are industries groups into which employment is broken down:
Health care & social assistance
Retail trade
Wholesale trade
Manufacturing
Administrative, support & waste management
Finance, Insurance & Real Estate
Professional, scientific, & technical services
Accommodation & food services
Construction
Other services (except public administration)
Transportation & warehousing
Information
Management of companies & enterprises
Educational services
Arts, entertainment, & recreation
Agriculture / Mining / Forestry / Utilities
This analysis is the corollary or extention of the prior analysis and here instead of looking at the number business establishments by industry, we look at the employment by industry. The mortgage broker business is a part of the Finance, Insurance and Real Estate industry and we find that jobs in this industry for Monroe county represent 5.7% of all employment in the county as compared to 9.7% for the entire state of New York. This is a very important number for a business like Real Estate Funding Solutions since it means that there aren't as many folks employed in our industry locally which could make it harder to find help as the operations of the business grow. What it also means that is that there is less competition within this industry for a piece of the pie making it relatively easier for folks in the industry to succeed compared to other parts of the state where almost 10% of all jobs are from the finance, insurance and real estate industry.
Other items that need to be mentioned here are that the number of jobs in the educational services industry for Monroe county are 8.4% of total employment compared to 5% of the state. Management jobs in Monroe county comprise 4.4% of the all jobs compared to 2.3% for the state. We believe that both these data points can be explained by the presence of many educational institutions in the county.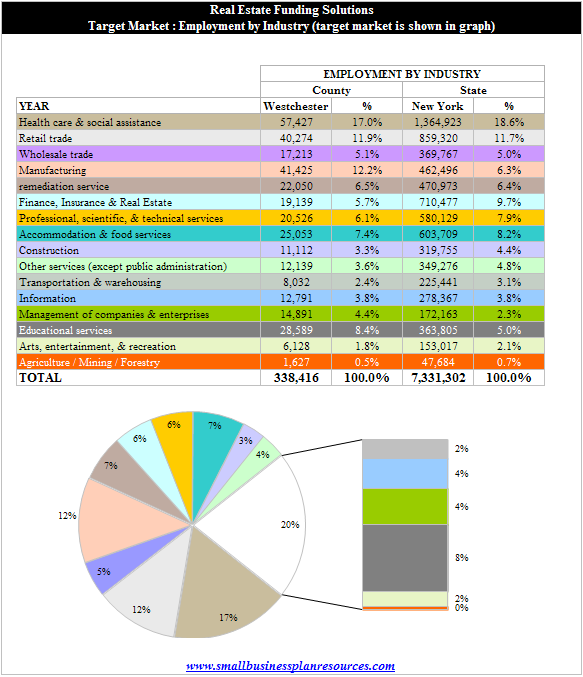 Quick Links:
Go to the Corresponding Template section for this industry.
Go to the Corresponding Questionnaire section for this industry.