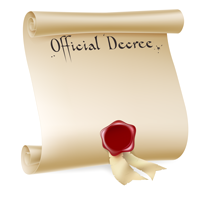 Green Lawn Landscaping is being started by Frank Murphy and Peter Perez both of whom have spent their lifetimes in the landscaping contractor business. Frank started working for his father's landscaping company when he was 15 and continued after he wrapped up college where he majored in horticulture. Frank brings 30 years of experience to the table and is very well known in the Allegheny County target market area.
Peter Perez got used to work for a garden designing firm in Pittsburgh for the first 5 years of his career and later started his own small landscaping contractor business. Peter brings a total fo 25 years of experience to the table. Both Frank and Peter have worked together as sub-contractors on large projects where they were brought in to do landscaping work. They have known each other for over 10 years and realized that they both needed to band their combined resources together to be able to capture a larger combined market share of the landscaping contractor business in Alleghany County target market of Pennsylvania.
Quick Links:
Go to the Corresponding Questionnaire section for this industry.