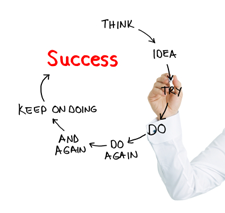 The following items are very important to the successful execution of this business plan for Lights On Electrical:
Licensing: In order to be able to conduct business in the target market of Allegheny County, Pennsylvania, it is imperative that Green Lawn Landscaping successfully receive their corporate license from the State of Pennsylvania. Given that both Frank and Peter have held their individual master electrician license for many years, we don't anticipate any problem in being able to successfully obtain a similar license for the company.
Bonding: Getting the appropriate amount of surety bonding is critical for an landscape contractor. Here again it is imperative that Green Lawn Landscaping is able to successfully secure bonding in the amount of $500,000 to be able to start doing small sized jobs in the company name.
Financing: Green Lawn Landscaping will be applying for a 4 year term loan from a local lender. Given the assurances that they have received after their initial consultation with the bank, Frank and Peter feel that they should be able to secure this financing successfully. Clearly if they are not able to secure the entire amount of financing, they will have to add additional equity into the business.
Sub-Contracting Alliances: We feel that it is critical for a small landscape contracting business like Green Lawn Landscaping to be able to get as much work as possible in the first and second years of business to meet its sales goals. Being able to tap into existing alliances to get sub-contracting work will play a big part in our initial success.
Market Condition: While we have planned for three different market scenarios ranging from slow, good to great - it is always possible that the greater economy faces a substantial slow down. The landscape contractor business is well known for its boom bust cycles since it is very sensitive to the larger economy and housing industries. Thus while Frank and Peter are not worried about recessions given their conservative nature and deep pockets, a very difficult economic environment will certainly impact both the top and bottom lines for the business.
Quick Links:
Go to the Corresponding Questionnaire section for this industry.