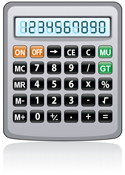 We are estimating that we will need $138,900 to get Green Lawn Landscaping going. Of that both Frank and Peter will be contributing $68,900 from their own savings and the remaining will be raised in the form of a term loan from a local bank where Frank has been doing business for many years.
The total of $138,900 in estimated start up costs have been bucketed into three large components as follows:
Estimated Fixed Asset Purchases: These will include capital improvements to the location being leased; Furniture and fixtures that need to be purchased to put an office together; Tools & Equipment like Mowers, Line edgers, Blade edgers, Blowers, Hedge Trimmers, Power Rakes, Overseeders, Chain saws, Pole Saws, Pressure washers, Rotillers, Fertilizer spreaders, Hand pruners, Loppers, Hand saws, Shears, Pole Pruners, Rakes etc.
Operating Expenses: These are typcially the upfront operating expenses needed to run the day to day business operations of Green Lawn Landscaping. Bank Fees, Business and Liability insurance, License costs, Automotive Insurance are examples.

Initial Inventory: being a service business that does not have any manufacturing to deal with, there won't be any inventory needed to get the business going.


Both Frank and Peter understand that if the startup costs are higher than they have estimated, they both will have to contribute the additional capital needed to get the business up and running successfully.

Quick Links:

Go to the Corresponding Template section for this industry.
Go to the Corresponding Questionnaire section for this industry.