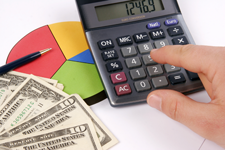 We are estimating that Green Lawn Landscaping will need a total of $138,900 to get their business off the ground. Of this total amount, $68,700 or 49% will come in the form of contributions from Frank and Peter, the equal owners of the company. The remaining 51% of funds or $70,000 will be raised by the company in the form of a term loan from a local bank where Frank has been doing business for many years. Frank has obtained 3 business loans in the past from this lender and has an excellent payment history with them. In addition to that, Peter also used to have an auto loan and a home equity loan from the same bank and he too has an excellent track record of payments with them.
In terms of collateral for the term loan, besides the assets of the business, both Frank and Peter will be providing a personal guarantee which of course means that in the event the business is not able to make the payments of the term loan, both Frank and Peter will be individually and jointly liable for this loan, and the bank has the ability to come after their personal assets in order to make good on the loan. Both Frank and Peter do not think that this will ever come to pass and are totally comfortable with taking on this personal liability.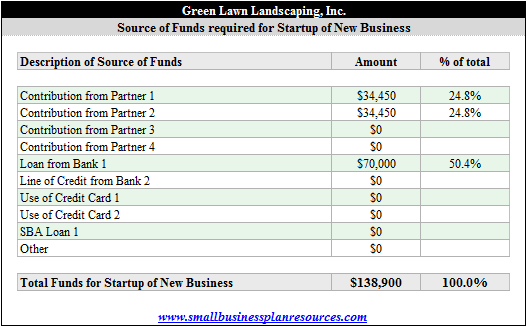 Quick Links:
Go to the Corresponding Template section for this industry.
Go to the Corresponding Questionnaire section for this industry.