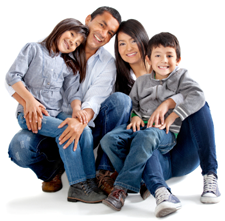 Alameda County has a resident population of around 1.5 million people which has seen a 6% growth over three decades from 1980 to 2008. This growth rate of population is however smaller than that for the State of California which has seen a 11.3% growth over the same period. The population for Oakland is however much younger than the State with a median age of 36.6 as compared to 57.4 for the State.
There are slightly more women in Alameda County than the State of California. Of the total population 66.6% is in the labor force compared to 64.7%for the State. Unemployment in Alameda County is however higher coming in at 8.5% versus the Statewide average of a healthier 5.8%. The size of the average household in Alameda County is about the same as the State coming in at 2.72 versus 2.89 for the state - simply put there are fewer folks per household on average in the County than there are in the State of California.
Median household income for the county is higher at $69,384 compared with $60,833 for the State - this income differential indicates that on average we should be able to find higher priced real estate inventory in Alameda County given the high correlation between income and the housing values. This is also reflected in the per capita income which is $33,961 for the County compared to $29,188 for the State.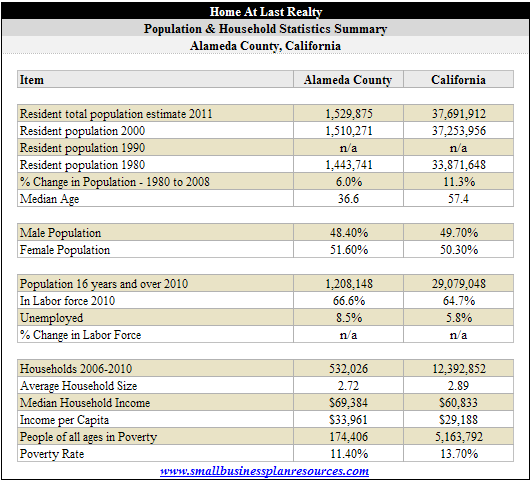 Quick Links:
Go to the Corresponding Template section for this industry.
Go to the Corresponding Questionnaire section for this industry.