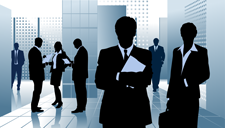 When looking at the business statistics data for Alameda County, we find that the number of businesses owned by black folks is at 6.8% compared to a state wide average of 10.4%. This is quite low when we look at the analysis of section 4.9 that shows that black folks are a much larger percentage of the population in Alameda County. The big surprise is that almost one of every 4 businesses in Alameda County is owned by someone claiming Asian decent - again Asians are present in much larger number here in Alameda than the rest of the State of California. Asian businesses account for almost 25% of all businesses compared to about 10% for the State. Businesses owned by Hispanics are at about the same proportion for the County and the State.
Retail sales per capital for Alameda County are only slightly lower when compared the statewide average but the County does have a sales tax that is on the higher end of the average sales tax for the State. Alameda County taxes all sales at 8.75% compared with a 8% sales tax on average for the State of California.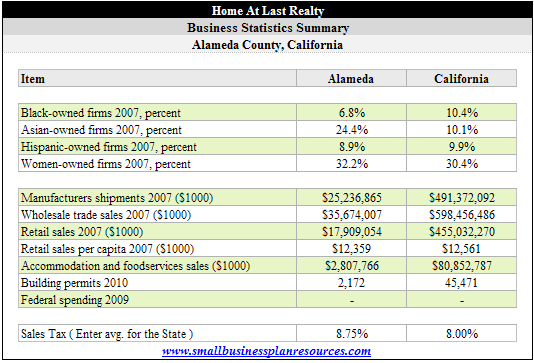 Quick Links:
Go to the Corresponding Template section for this industry.
Go to the Corresponding Questionnaire section for this industry.