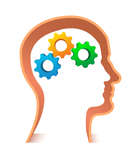 Home At Last Realty will be a full service real estate office offering its clientele all the services that they expect from their real estate agents. We will however not be focusing too much on the property management segment of the real estate business since that is very time consuming and both Jose and Diana would like to concentrate their energies on the establishment and growth of their own brand before they begin offering property management services.
Further down the line as their name and brand begin getting more recognition, both Jose and Diana plan to acquire their commercial real estate broker certifications as well. This will enable them to be specialists in commercial real estate property sales and rentals which can be very lucrative but need a higher degree of specialization.
Quick Links:
Go to the Corresponding Questionnaire section for this industry.