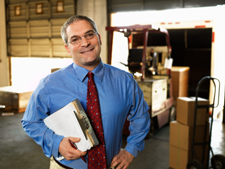 Home At Last Realty will be located in Oakland in county of Alameda in California. Oakland is one of the largest port cities on the West coast its port. In the California bay area, Oakland is the third largest city and it is the eight largest city in the state of California with a population around 400,000. Oakland is also the county seat for Alameda county and it serves as a major transportation hub for the area being only six miles across the bay from San Francisco.
The office for Home At Last Realty will be located on 110 Garden Drive in Oakland not too far from the center of the city. With more than 50 distinct neighborhoods the Oakland real estate market can be complex and require realtors who possess good insight and experience in the dynamics of each neighborhood to be able to add value to home buyers and sellers. The good news about the location of our real estate office is that Oakland has been ranked repeatedly as having one of the best climates amongst all of the US coastal cities and that is the reason it has always been attracting a steady flow of people into the city.
The offices of Home At Last Realty are located in a small office complex on a side street and offer plenty of parking for clients and the staff of the realty estate office. The total working space is approximately 800 square feet and the owners are planning to maintain an open cubicle format and will be setting up the offices to have a total of eight working cubicles for the partners, realtors and administrative staff. Each workstation will be equipped with large screen monitors to enable display of real estate pictures and videos to clientele. A small room will also be dedicated for coping, printing, coffee machine and a small refrigerator. Currently there are no plans of opening up any other offices.
Quick Links:
Go to the Corresponding Questionnaire section for this industry.