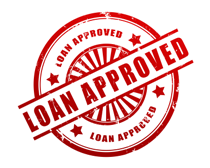 As you can see from this loan summary analysis, we are currently only seeking one term loan in the amount of $16,435. We are estimating thatthe community bank will grant us this loan for a duration of 3 years and that it will be a term loan. While there are options out there whereby we couldalso apply for a line of credit with only an interest only payment due per month, we don't think it is a wise idea to get in to the habit ofpaying interest only, since if were to continue that practice, we would never be able to get rid of the principal.
It is quite possible of course that this loan may not come through or that it may come through at a different terms and conditions than whatwe are anticipating. In the event this loan does not come through for us, both the owners Jose and Diana will come in with additional contributions in equity.
Monthly payments for this term loan are being estimated to be at $507 per month or $6,090 annually given a duration of 3 years and a interest rateof 7% which is about what banks are charging for unsecured terms loans in the marketplace.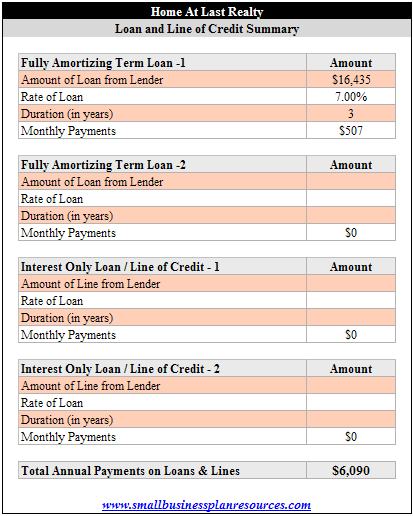 Quick Links:
Go to the Corresponding Template section for this industry.
Go to the Corresponding Questionnaire section for this industry.