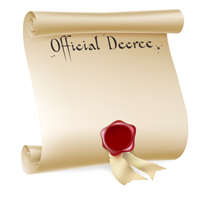 Even though Home At Last Realty is a new business, both the founders, Jose Garcia and Dianne Castillo have had extensive experience as realtors. Jose has been a realtor with a very large real estate office for the past 15 years having earned many accolades for being one of the firms top producers. Likewise Dianne brings another 12 years of experience as a realtor with a mid-sized real estate office in the Oakland area.
Both Jose and Dianne are extremely well known locally for the many homes that they have sold. They bring a combined 27 years of business as realtors to their new venture. Jose began his career as an office assistant to a senior realtor, grew to obtaining his own realtor license and within 5 years became one of the top producers for his office. Diane comes from a long line of realtor - her mother and two sisters were both realtors and she gravitated to the business naturally, earning the reputation of being one of the most effective real estate agents in Alameda County.
Quick Links:
Go to the Corresponding Questionnaire section for this industry.