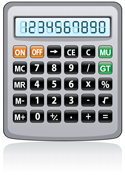 We are estimating that we will be needing a total of $66,435 to get Home At Last Realty up and running. This estimate for start up costs was arrived at by using fairly high end estimates for the costs that will be incurred on upfront expenses for the purchase of the fixed assets and operating expenses right at the outset. The largest expense that we will be facing will of course be the fixed assets that includes capital improvements to the location, furniture and fixtures, computer hardware and software, security systems and security deposit. We are estimating that together these fixed assets will cost us $51,000 and the remaining upfront operating expenses should run an estimated $15,435.
We feel that the capital improvements that we plan to make to our real estate office should make it look extremely professional and presentable to our clientele. The investments in technology hardware and software will also pay us back in the days ahead since we believe that today, any real estate office is only as good as the technology being used by its realtors.
Of the total estimated start up costs of $66,435, a total of $50,000 will be obtained by contributions from both the partners. Jose who owns 60% of At Home for Realty will be contributing $30,000 from his savings and Diane who owns the remaining 40% will be bringing $20,000 to the table. The remaining $16,435 will be secured in the form a three year term loan from a local community bank with whom both Jose and Dianne have deep relationships.
In the event we find that our cash flow requirements are larger, both the owners intend to add more cash into the business.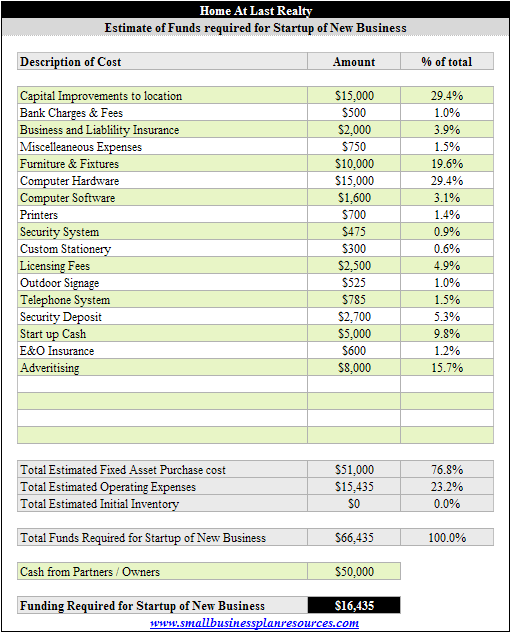 Quick Links:
Go to the Corresponding Template section for this industry.
Go to the Corresponding Questionnaire section for this industry.