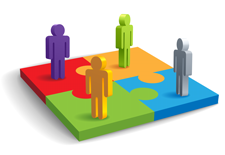 Anthony, Christine and Sofia of Spotless Homes will be working on all the cleaning jobs themselves. At the outset they don't envision the need to hire any other additional staff to help out with the cleaning contracts. However as the business grows and especially if the firm is able to make inroads into the small office cleaning market, they may choose to hire some additional sub-contractors or part time staff as needed.
The office administrative functions of a relatively small house cleaning service tends to be relatively simple. With the amount of experience between them, the owners feel that they will be able to handle all the administrative work by themselves without needing to hire additional staff.
Quick Links:
Go to the Corresponding Questionnaire section for this industry.