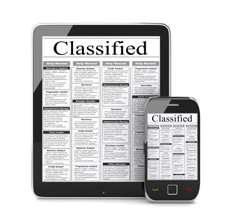 Spotless Homes will be using all the forms of advertising available to market their services:
Direct Mail: the firm will be creating high quality postcards that will provide customers with tips on how to clean toilets and reduce allergens. The back of the postcards will typically have a calendar, and this should increase the utility value of the mailer and prevent more folks from discarding it. Besides postcards, the firm will also be sending out magnets, ball point bens and other promotional items to its new and existing customers. Additionally newsletters will provide customers with seasonal cleaning related advice like how to clean up during the spring allergy season, best cleaning solutions for ovens and so on.
Online Advertising: Anthony, Christine and Sofia of Spotless Homes will also be looking to advertise their services online using Google, Yahoo and Bing to acquire customers. The online advertising efforts will tie in to the larger web strategy of the company and thus any user who clicks on the advertising will automatically be directed to the company's website.
Advertising in Publications: Anthony, Christine and Sofia will also be buying traditional print advertising in local newspapers and magazines.
Automotive Signage: Anthony, Christine and Sofia will have each of their work related vehicles customized to have the company name, logo and service commitment along with contact information added on to the sides and back of the vehicle. This will serve as an excellent source of free advertising every time someone drives the vehicle to and from work.
Uniforms with Logs: Spotless Homes will also require all its owners and employees to wear a customized jacket and T-shirt with the company's logo. This will add professionalism to the service being provided by the firm.
Quick Links:
Go to the Corresponding Questionnaire section for this industry.