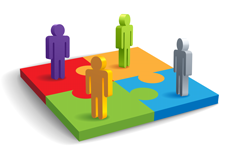 Felix and Michael of Central Plumbing and Heating will be looking to perform most of the work themselves. There are currently no plans to hire any more full time operations staff. As the business grows, and Central Plumbing and Heating starts getting larger contracts, they do see themselves hiring additional sub-contractors as needed. This is fairly typical of the trade.
Central Plumbing and Heating will be looking to hire one additional office administrative staff to help out with the various office related duties including but not limited to answering the phone, taking in customer requests, updating the software and Quickbooks with entries about new leads and jobs completed.
Both Felix and Michael believe in following a very open and informal style of business management which is fairly typical in the small business world. All federal and state laws will be adhered to when employees are being interviewed and hired. E-verify and background checks will be used before hiring any full time staff or sub-contractors.
Quick Links:
Go to the Corresponding Questionnaire section for this industry.