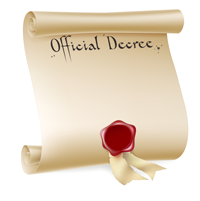 Central Plumbing and Heating is being started by Felix Gonzalez and Michael Lombardi, both of whom have spent a their working careers in the plumbing contracting business. Felix started working when he was 18 as a apprentice with Countywide Plumbing in Charlotte and got his journeyman's license when he was 23. He went on to get his own master plumber license in North Carolina when he was 27 and today at 37 he now commands 19 years of experience in this filed.
Michael Lombardi began working for his older brother Kevin Lombardi when he was 19. After six years of working as an apprentice with Kevin, Mike was able to get his own journeyman's license. He continued working with Kevin after getting his own master plumbers license at the age of 26. Today Mike is 39 and has 20 years of experience.
Felix and Mike met when they were both working on a new building construction project for Citywide Properties in 2010. This project required them to work closely with each other as Citywide put up 20 single family homes in quick succession. Right from the get go, both Felix and Michael realized that they had a very similar work ethic. After the Citywide project, they also had the opportunity to work together on a government contract when the County of Mecklenburg decided to upgrade the main courthouse.
Both the owners have know each other professionally and socially and feel that their experience and connections can be combined together to create a larger plumbing and heating contracting company that could be very profitable while serving their clientele in an excellent manner.
Quick Links:
Go to the Corresponding Questionnaire section for this industry.