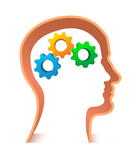 Both Felix and Michael of Central Plumbing and Heating are well aware that there is plenty of work to go around when it comes to their business. They intend to focus on the residential market for their bread and butter repairing and remodeling jobs.
Felix and Michael have also had the opportunity to work on larger commercial jobs as sub-contractors. While there is plenty of money to be made on large jobs, the risks associated with larger jobs can also be substantial. Commercial plumbing jobs tend to much more structured, the penalties for not completing the work as per deadlines can be high, work restrictions and safety equipment requirements can be cumbersome, large amounts of credits need to be lined up with suppliers for larger jobs and also the size of the crews working on these jobs tend to be larger. Thus Felix and Michael will be taking on larger commercial projects in small steps as they build out a solid foundation for their company in the first couple of years of operations.
Quick Links:
Go to the Corresponding Questionnaire section for this industry.