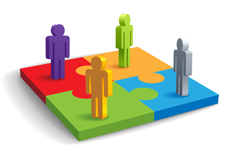 Frank and Peter of Green Lawn Landscaping will be hiring two employees to help them with the execution of their jobs. They may also add one additional part time worker as needed. They part time employee will he hired during the busy months of April through October. Thus all in all the total production staff including Frank and Peter will be 4 full time employees and 1 part time employee.
Additionally Green Lawn Landscaping will also be hiring one part time administrative staffer that will assist them with the running of the office.
Both Frank and Peter believe in following a very open and informal style of business management which is fairly typical in the small business world. All federal and state laws will be adhered to when employees are being interviewed and hired.
As the busniess grows in the years to come, Frank and Peter plan on slowly hiring more personnel beginning with part time and then moving up to full time staff.
Quick Links:
Go to the Corresponding Questionnaire section for this industry.