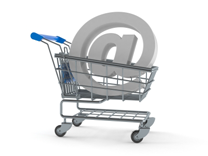 Green Lawn Landscaping will have a professionally designed website that will be the centerpiece of its web strategy. The strategy will be to have all online marketing directly point back to the specific area of the website and have an integrated web lead collection, tracking and follow up process that will integrate with the customer database maintained by the Frank and Peter.
It is anticipated that the website will have between 12 to 16 pages. Besides the usual home, contact and about pages the website for Green Lawn Landscaping will have:
A separate page covering all services provided in their annual maintenance contract.
A separate page detailing the services provided when a customer opts for their Spring, Summer and Fall clean up specials.
Another page dedicated to individual snow removal packages will inform the customer what kind of bundles they shop.
Finally, there will be a series 5 to 8 pages on plant and tree care that will provide homeowners with suggestions on the best plants they can purchase and trees can be cared for.
There will also be a page that will include photographs depicting actual lawn maintained by Green Lawn Landscaping.
Links to local nurseries, tree pruning and cutting providers, garden and landscape architects will also be made available.
The website will also hold a repository of all the past newsletters that Lights On Electrical has sent out to its existing clients, and will provide anybody the ability to sign up for the newsletter with a couple of clicks. Each page also be optimized for search engines will become the landing page when an targeted advertisement is run offering specials on that particular service - thus if the firm decides to run a fall special advertisement on google, when the user clicks on the page, they will be directed to the fall clean up packages page.
The website will also include biographies on all the employee of Green Lawn Landscaping and will allow the user to share any of the pages on social media. In addition to the website Frank and Peter will also have a professionally created Facebook page for the firm and will also create accounts on Twitter and Google plus. All these of course be a part of the large cohesive web strategy for the firm with one sole focus - inform the customer, educate the customer and develop an online presence which can be leveraged and translate into future business opportunities.
Additionally both Frank and Peter will also be listing their services with contractor evaluation and listing services like Angies List - after the completion of each successful job, they will make it a point to ask their clients to provide them with a reference. As always - any online profile or presence will include a link back to the company website.
Quick Links:
Go to the Corresponding Questionnaire section for this industry.