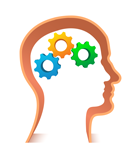 There are many opportunities for a good landscape contractor to diversify into as they grow and develop their brand. Care has to be taken to understand that a landscaping contracting company like Green Lawn Landscaping begins offering a broader menu of services, they must never lose sight of their core competencies.
Additional venues of business opportunity that Frank and Peter will be looking into after establishing their brand firmly will be:
Public and Government Landscape maintenance contracts
Interior Plantscapping services - this is where Peter's background and education in horticulture will be especially helpful.
Landscaping Design services - here Green Lawn landscaping would partner with a Garden designer or Landscape Designer and offer this service to their clients.
Commercial Landscaping maintenance contracts - while Frank and Peter will not be focusing on this opportunity early on, they both recognize that these contracts can be very lucrative if one has the staff and equipment to execute them successfully.
Quick Links:
Go to the Corresponding Questionnaire section for this industry.