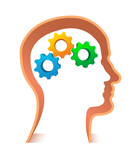 Andy and Jose of Lights On Electrical believe that there will be plenty of opportunities where they will be able to add value as electrical contractors. While their current core expertise is in residential and small commercial electrical work, they anticipate being able to also take on jobs relating to:
Fiber optics & Telecommunication equipment related installation & repair.
Heating and Air Conditioner equipment installations for commercial units.
Wiring offices with Information Technology related connections.
Installation, service and repair of Security Systems in offices
Installation, service and maintenance of Universal Power Supply in offices.
Working with small and medium sized health care facilities for the day to day maintenance and upkeep of their many electrical systems and components.
Substation testing and underground utilities related work that they may be able to sub-contract from larger electrical firms that are typically awarded these contracts.
With years of experience and excellent credentials, both Andy and Jose are confident that Lights On Electrical will be able to be successful in diversifying its service offerings in the days and years ahead as their business grows.
Quick Links:
Go to the Corresponding Questionnaire section for this industry.