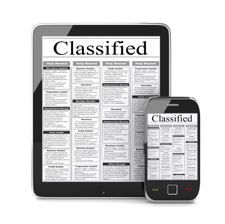 Lights On Electrical will be engaging in the following advertising efforts to further our business:
Direct Mailing - we will be creating high quality postcards that provide tips to the consumer and of course help our business market its services with special offers. Additionally we will also be sending out coupons in the local direct mailing services to customers in Cuyahoga County - these mailers will provide seasonal offers and promotions like a free cleaning and inspection of air conditioning equipment before the summer etc.
Online Advertising - we will be using Google, Yahoo and Bing to provide customers with online specials - all clicks will of course be directed to our web site.
Publication Advertising - we will be advertising in local newspapers and journals in both their print and online editions.
We think that Craigslist is an excellent source of business for contrators and we will be listing our services there and on other local bulletin board / sites.
Newsletters - we will be following up with existing clients by sending the emails using a service like Constant Contact - these emails will contain newsletters that will provide our existing clients with excellent and timely tips and advice while giving us the ability to stay in front of them.
Local Radio &Television - most electrical contractors don't pay attention to this form of advertising - Andy and Jose will be taking advantage of this medium especially in in small local Spanish language radio and television outlets - we fully intend to leverage Jose's bilingual background to get the word out about our firm.
Quick Links:
Go to the Corresponding Questionnaire section for this industry.