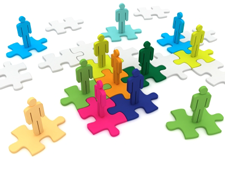 In order to build strategic alliances for our business, both Jose and Diana will be looking to:
Continue being members of the local better business bureau where they meet other business owners and are able to give and get leads.
Join local business networking groups to meet up with business folks from different professions that help each other grow by referring business to each other.
Forge deep relationships with attorneys who have represented previous sellers and buyers during each of their transactions.
Establish and develop rapport with certified public accountants ( CPA's ) who are known to be terrific centers of influence.
Maintain excellent relationships with realtors and continue to support them by sponsorship of open houses.
Take part in community based endeavors like the local Habitat for Humanity where they will be able to contribute their time and effort for a good cause and also get the chance to network with others professionals.
Quick Links:
Go to the Corresponding Questionnaire section for this industry.