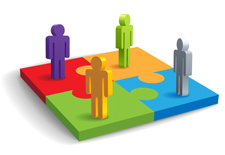 Given that both the owners of Home At Last Realty - Jose and Dinah - are going to be the managers, it is anticipated that the style of management will be very hands on at work. Further, since they only anticipate hiring one office staff and 4 junior real estate agents at the outset, it is anticipated that theywill be handling all aspects of the business themselves without any formal structure of personnel reporting.
The owners plan on holding weekly meetings for the office and will have at least 2 monthly sessions for the junior producers to help them understand and grow their knowledge of the business. Reviews will be conducted twice a year and the overall business culture will be fairly casual.
Quick Links:
Go to the Corresponding Questionnaire section for this industry.