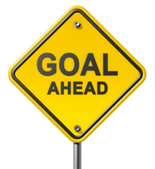 Beginning with this business plan in January of 2012 we will be giving ourselves three months until we open Home At Last Realty on the first of April 2012. Both Jose and Dinah recognize the importance of being able to catch the spring and summer market and they will be working very hard to meet all the milestonesof this business plan in time to ensure that their doors are open just as the spring home buying market begins heating up.
As we write out business plan we will also be applying for our realtor licenses. Financing will be the next step and we intend to begin that process with the local community lender only once this business plan is ready for presentation on 01/15/12. We anticipate that we should have that loan facility approved and closed within four weeks. As the loan is being approved we will also begin negotiations for the office lease on 02/01/15. We hope to have done signed and done within seven days and right after that we will have our contractor begin medications that we need to get the done. Luckily for us the office that we are looking to lease used to belong to another real estate office that closed down the prior year and so the modifications that we will need to make are not major.
Once the furniture and fixtures are in by the first week of March we intend to begin our marketing. Both online mock advertisements and direct mailing material mockups have already been created. We intend to open for business on April 1, 2012.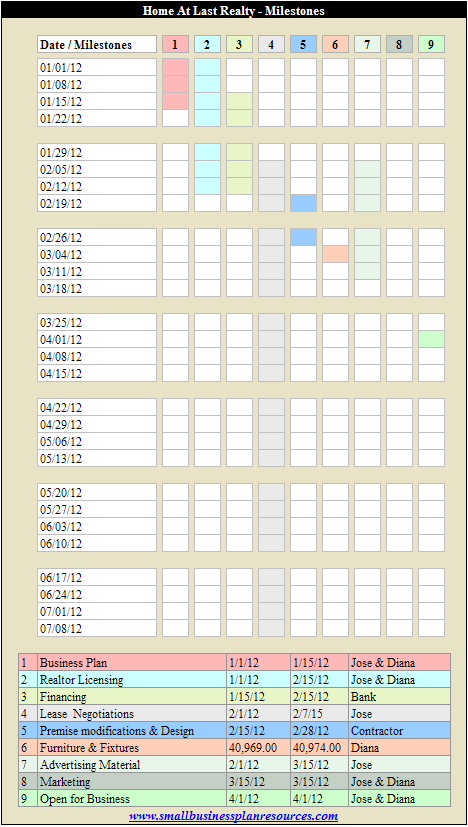 Quick Links:
Go to the Corresponding Template section for this industry.
Go to the Corresponding Questionnaire section for this industry.