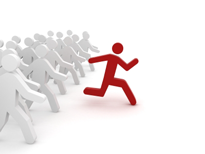 While there are about a dozen or so Italian restaurants in White Plains and a few more in Westchester county, there aren't too many that offer the wide range of dishes that we offer for both our lunch and dinner menus. The southern Westchester community borders the Bronx and has the strongest Italian American heritage in the country and the demand for authentic Italian food in the county is stronger than anywhere else in the United States.
While the Bronx does offer a few authentic Italian home style restaurants, the neighborhood have never been very safe and residents from Westchester County tend not to travel further south of Bronxville in search of good Italian pasta.
Quick Links:
Go to the Corresponding Questionnaire section for this industry.