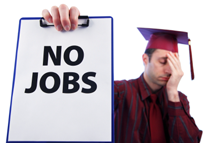 When we examine the unemployment rate and total labor force for the target market of Cobb county, Georgia over a period of almost two decades from January 1998 to May 2016, the following items stand out:
The total labor force of Cobb county has been growing steadily during the period of this analysis. In 1998 the total labor force of the county stood at 342,642 and by 2016 this number had skyrocketed up to 406,044. This represents an increase of 18.50% in the total labor force for the county during this time period. The only time this rise in the total labor force slowed down was in 2006 after the slowdown in the real estate market and once again in 2009 during the great recession.
The unemployment rate of for Cobb county has also been fairly stable. In 1998 the unemployment rate stood at below 3%. It started ratcheting up in 2001 after the collapse of the dot com bubble. The unemployment rate want up to almost 5% and then after fluctuating between 4% and 5% it finally began to drop below 4% in 2007. Once the great recession began of course, we find that the unemployment rate shot up dramatically all the way to almost 10% in 2010. It has taken over 6 years between 2010 to 2016, for the unemployment rate to steadily come down all the way back down to 4%.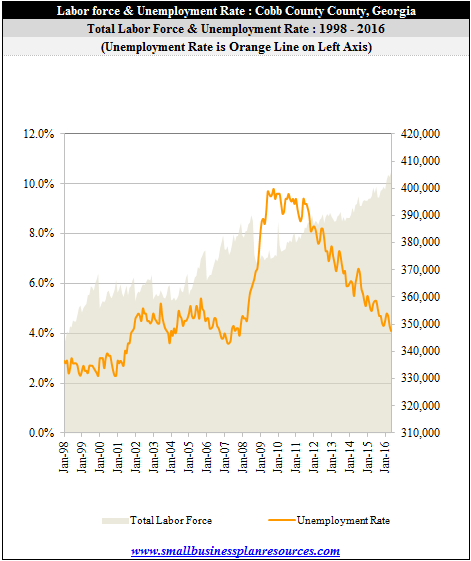 What this unemployment rate shows is that for the most part the local economy of Cobb county is resilient even though it may be subject to larger economic forces. This bodes well for small businesses like Spotless Homes that provide cleaning services - folks who are employed tend to have little time to take care of their homes and are also generating the additional disposal income to have their homes cleaned.
Quick Links:
Go to the Corresponding Template section for this industry.
Go to the Corresponding Questionnaire section for this industry.