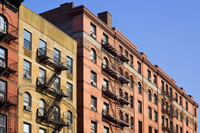 The following items come to light when looking at the distribution of the housing stock by the number of units in structure for Cobb county:
Almost 3 out of every 4 homes or 73.6% of the total housing stock of Cobb county consists of 1 unit homes. 66.6% of the homes are single family detached homes and another 7.6% of the homes are 1 unit attached homes.
3.6% of all homes in Cobb county are either 2 unit, 3 unit of 4 unit structures.
21.5% of all homes in Cobb county have more than 5 units in the structure - these are multifamily dwellings including apartments.
This is all excellent news for Anthony, Christine and Sofia of Spotless Homes. Given that almost three quarters of the housing inventory in the target market of Cobb county is comprised of single family attached or detached homes, the opportunity for being able to grow the business and gain market share for seasoned professionals is superb. Single Unit homes tend to be larger, cost more and need cleaning services more frequently than smaller living spaces like apartments.
One strategy for Spotless Homes to grow their services could be to market to the property owners and landlords of the multiple unit properties and offer them specials like moving in and moving out cleaning packages. Realtors who focus on renting apartments may also be another excellent source of business referrals.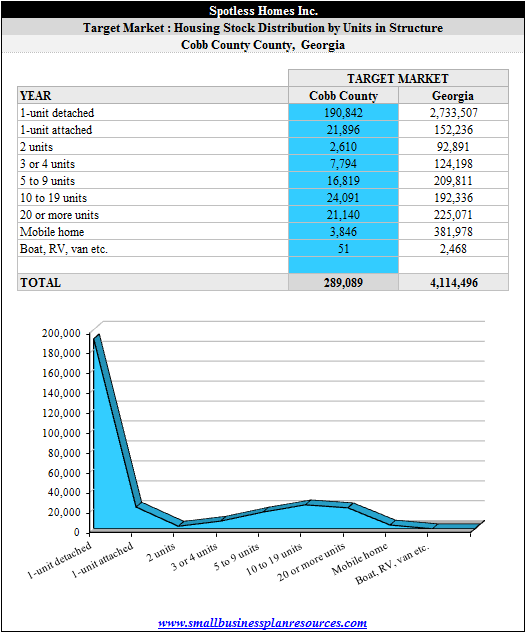 Quick Links:
Go to the Corresponding Template section for this industry.
Go to the Corresponding Questionnaire section for this industry.