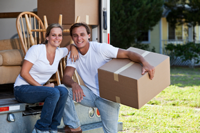 In order to conduct this analysis of the housing stock by the year in which the householder moved into the unit for Mecklenburg County, we have divided up the housing stock into the following categories:
Moved in 1969 or earlier
Moved in 1970 to 1979
Moved in 1980 to 1989
Moved in 1990 to 1989
Moved in 2000 to 2009
Moved in 2010 or later
When looking at this analysis we find the following:
4.7% of the housing stock in Mecklenburg County had folks who moved in before 1979 as compared to 9.5% statewide.
During the 2 decades from 1980 to 1999, 17.3% of folks moved into homes in Mecklenburg County and have stayed in those homes. For the State of North Carolina that number is 23.5%
Finally a whopping 78% of folks in Mecklenburg County moved into homes after 2000 as compared to 67% statewide.
The clear conclusion that can be drawn from this analysis is that Mecklenburg County has had a lot more residents move into their homes in recent years as compared to folks in the state of North Carolina. When we tie this analysis with the age of the housing stock and the population demographics, we can conclude that the target market of Mecklenburg County has a lot of younger residents that have moved into older homes recently. This presents Central Plumbing and Heating with plenty of opportunities for repair and remodeling work, which is exactly how they will be positioning themselves.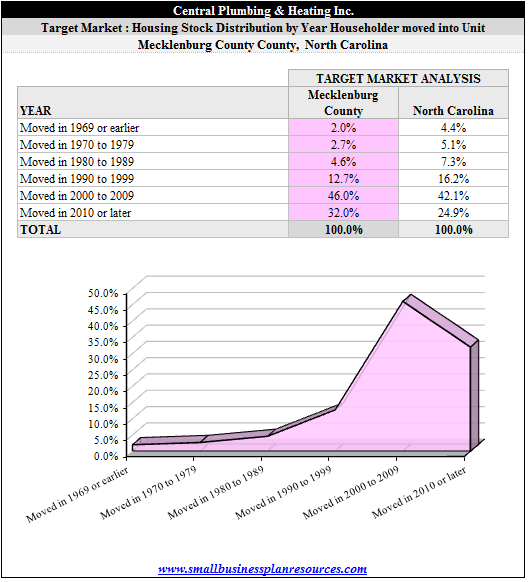 Quick Links:
Go to the Corresponding Template section for this industry.
Go to the Corresponding Questionnaire section for this industry.