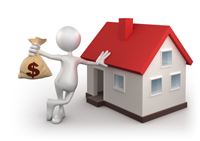 In order to conduct our analysis we have the following mortgage status classifications for the target market of Mecklenburg County:
Percentage of the housing stock of Mecklenburg County and the State of North Carolina with a mortgage.
Percentage of the housing stock of Mecklenburg County and the State of North Carolina without a mortgage.
In Mecklenburg County 80% of all housing units have a mortgage and only 20% don't have one. In the state of North Carolina, these numbers are much lower with only 66% of housing units having a mortgage with the remaining 34% housing units being mortgage free. The statistics for North Carolina are in line with the national average but those in Mecklenburg County are very rare to find. When we tie in this analysis with when folks moved into their housing units, we can safely conclude that many of the folks in the County moved into their homes much more recently, are much younger and therefore have mortgage balances on their properties. Clearly as folks grow older and have spent more years in their homes, they tend to have paid down a lot more if not all their outstanding mortgages.
This of course has some implications for Felix and Michael of Central Plumbing and Heating. Homes where the home owners does not have a mortgage represent a homes with nothing but equity for the homeowner. Very often contractors can team up with a mortgage broker and offer free home plumbing assessments as a part of a free promotion when the the homeowner applies for a home equity line of credit. The great advantage of creating these strategic partnerships is that a plumbing contractor is able to get in front of a potential client and even if no business comes about on that day, the free estimate could allow the homeowner to give the contractor some kudos using social media. All this helps build up the sales funnel which is critical for any service oriented business.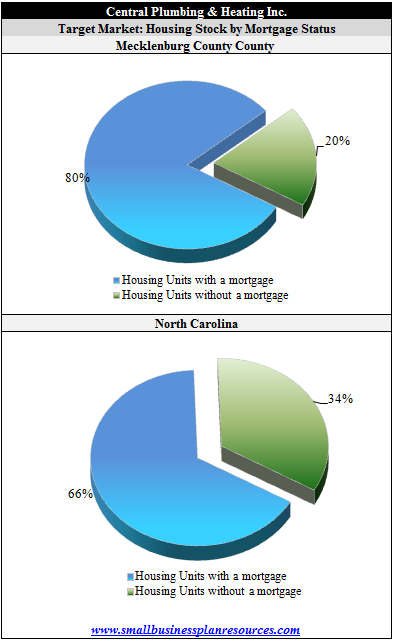 Quick Links:
Go to the Corresponding Template section for this industry.
Go to the Corresponding Questionnaire section for this industry.