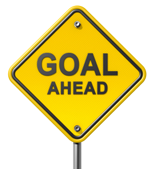 Felix and Michael of Central Plumbing and Heating are projecting that they will need approximately 6 months to get achieve all the major milestones needed in order to hang out their shingles and open their door for business:
It is anticipated that the business plan including financial projections for the first 3 years of operations should be ready by 07/15/14.
Felix and Mike together will be applying for the company license to do business in Mecklenburg County, North Carolina. Given that both of them hold master plumber licenses they don't anticipate any impediments towards getting license application approved by 08/15/14.
Insurance and Bonding likewise should also be completed by 08/30/14. Mike will also be applying for the general liablity insurance - this process is expected to take around 2 weeks.
The bank where Felix does his personal banking has assured him that they will not need more than 3 weeks from the time they receive a full package, to approve and close on the term loan that Central Plumbing and Heating will be applying for.
Lease negotiations being handled by Felix should not take any more than 15 days. Both Felix and Michael have already reviewed the property and are in constant communication with the landlord.
Once the lease has been signed, it is anticipated that by 10/15/14 all the furniture, fixtures and technology equipment will be delivered and installed.
Advertising material will take another couple of weeks and Felix anticipates that he will be able to get all the initial advertising material in place by 10/31/14.
Marketing efforts are slated to begin on the November 1st and it is anticipated that all the marketing will be cued up and ready by the end of December.
Felix and Michael expect to open their doors for business on the 1st of January 2015 and will continue to spend the first 60 days of their operations getting making sure that everything is in order with the office, technology, equipment and personnel as they begin taking their first orders.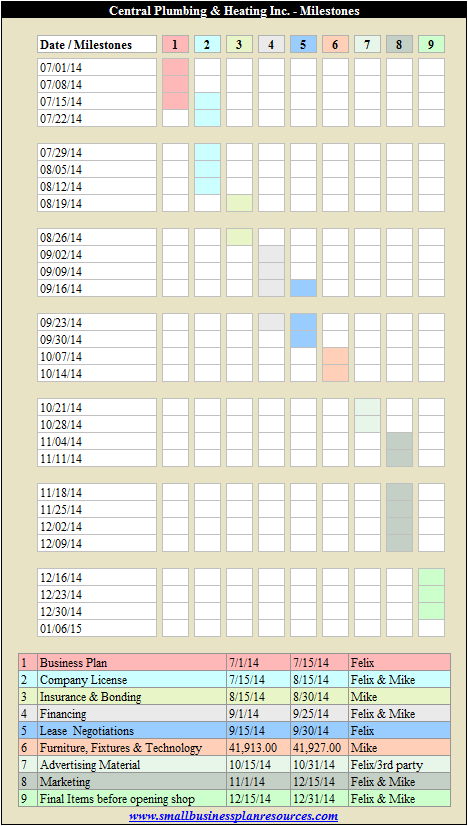 Quick Links:
Go to the Corresponding Template section for this industry.
Go to the Corresponding Questionnaire section for this industry.