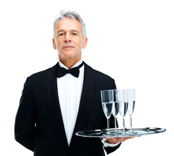 The Industry establishments by number of employees analysis covered in this section gives a very good idea of what the competitive landscape for Central Plumbing and Heating looks like in Mecklenburg County, North Carolina. The pie chart in shows that in the year 2014, of the total 488 plumbing contractor establishments of Mecklenburg County, 244 establishments representing 50% of all establishments had between 1 to 4 employees. There were 126 plumbing contractor establishments or 26% of all contractors that had between 5 and 9 employees. Finally the remaining 118 plumbing contractor establishments in the County had more than 10 employees each.
Central Plumbing and Heating will fall into the first category of establishments with less than 4 employees. Both Felix and Michael will be working owners and will conduct most of the work on premises themselves. They will occasionally be hiring sub-contractors to ensure that the larger and more demanding jobs are completed in a timely manner.
The advantage that Central Plumbing and Heating will have over its larger competitors is that both Felix and Michael are experts in their field with more than 50 years of combined experience between them. The lowered cost structure from keeping sub-contractors to a minimum will help Central Plumbing and Heating be competitive and be able to ride out the slower economic times that invariably come with changes in the business cycle.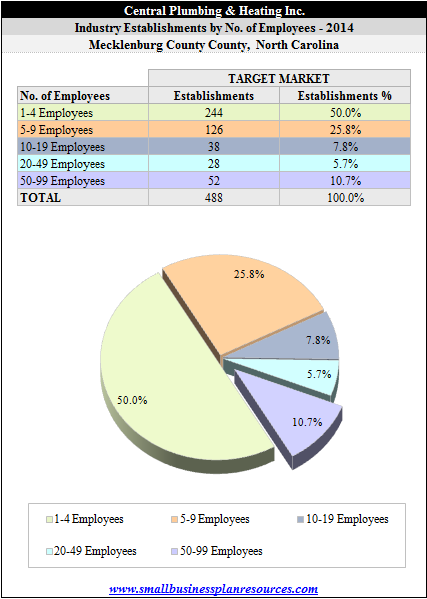 Quick Links:
Go to the Corresponding Template section for this industry.
Go to the Corresponding Questionnaire section for this industry.