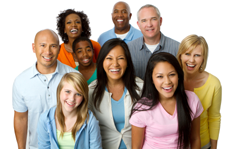 The race demographics analysis of the target market of Allegheny County whencompared to the State of Pennsylvania shows that for the most part the racial mix of the target market is about the same as the State. For example 81% of the residents of Allegheny are of the White race as compared to 82% statewide. The only nuances that are visible in the data is that Black folks are 13% of the population of Allegheny County as compared to 11% for in the State as a whole.
Asians are 3% of the total population for both Allegheny County and the State of Pennsylvania. The remaining folks that form roughly 3% of the population in Allegheny County and roughly 4% of the population in the State cliam 'Other' as their racial heritage.
Racial demographics can certainly have large implications in terms of tastes and preferences, but in the case of Green Lawn Landscaping we don't think that the subtle nuances between the County racial demographics when compared to the State, have any significant bearing. One advantage that we feel should be pointed out is that Peter Perez is a Hispanic and is therefore a minority. Many state and local government along with many large corporations are now looking to ensure that there is sufficient diversity in their suppliers and contractors. Both Frank and Peter agree, that they will be looking to get Green Lawn Landscaping registered as a Minority Owned Business (MBE) and use that certification to try and compete for business when looking at larger government and commercial contracts.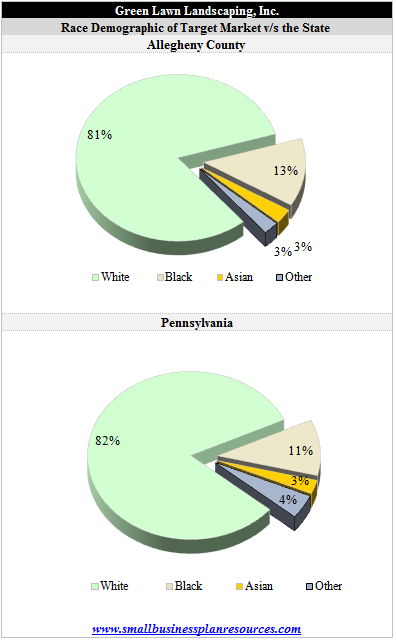 Quick Links:
Go to the Corresponding Template section for this industry.
Go to the Corresponding Questionnaire section for this industry.