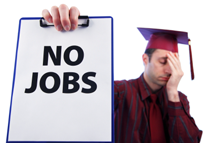 In this section of the business plan we look at the labor force and the unemployment rate for Allegheny County. Looking at these two key economic indicatorsover a long period of time ( we recommend at least 10 years), is able to give us some very good perspective into how the labor force has grown over time and also howsensitive the unemployment rate is to the regular business cycles of growth and recession.
When we look at the labor force over the course of 2 decades beginning January 1997, we find that the labor force has remained fairly constant at around 650k people. The only time this number changed dramatically was during the slowdown in 2000 after the collapse of the internet bubble and a couple of times between 2007 and 2010 when we were all recovering from the great recession of 2007.
The unemployment rate for the target market of Allegheny County shows that it remained very low at or below 5% from 1997 through 2001. However after the recession of 2001 brought on by the dot com collapse, the unemployment rate started creeping up to around 6%. Between 2003 and 2008 the unemployment rate dropped steadily all the way to below 4% until the great recession of 2007/2008. In the aftermath of the collapse of Lehman brothers, the unemployment steadily rose all the over 8% by 2010, and then slowly but surely started to recover and once again stands at below 5% as of 2015.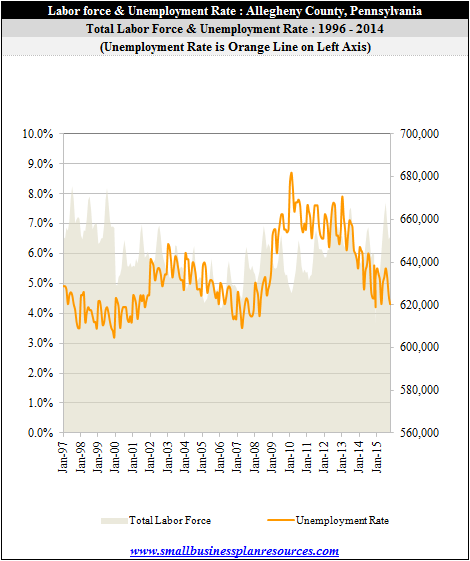 The steady labor force numbers and age distribution of the population are excellent harbingers of a stable economy. Further when we look at the establishments by industry analysis we find that there is a fairly broad diversity of establishments in each industry type making it relatively easier for the local economy to withstand an economic downturn in any one industry like for example construction.
Quick Links:
Go to the Corresponding Template section for this industry.
Go to the Corresponding Questionnaire section for this industry.