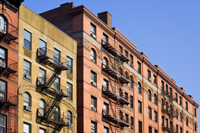 The housing stock distribution by units in structure analysis shows for the target market of Allegheny County shows that 72.6% of the housing stock is composed of 1 unit homes both attached and detached. For the State of Pennsylvania this number is 75.4%. What is interesting is that there are many more 1 unit attached homes in the State as compared to the County. This could well explain the higher number of townhomes that are typical of urban areas as opposed to the typical stand alone detached single family home that is pre-dominates the suburban housing landscape.
When we examine the residential housing stock for examine homes that have 5 units or more in the structure, we find that for Allegheny County this number is at 18% andfor the State of Pennsylvania it is 15.8%. Typically properties of 5 units or more are classified as commercial properties.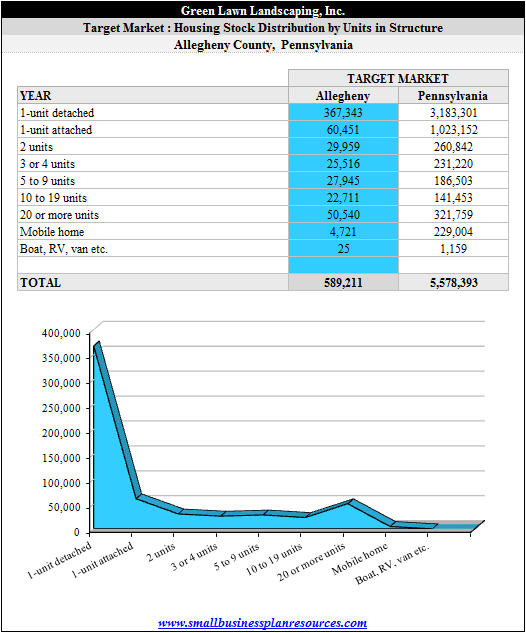 This analysis is good news for Frank Murphy and Peter Perez of Green Lawn Landscaping, since single family homes will be a very large percentage of their revenues. Most single family 1 unit homes tend to have yards and these yards need maintenance. Since almost one third of the total housing stock distribution is in homes that are not single unit detached, both Frank and Peter will also be looking to market their services to small commercial developments, town homes and other home owner associations.
Quick Links:
Go to the Corresponding Template section for this industry.
Go to the Corresponding Questionnaire section for this industry.