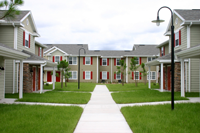 In order to get a clear understanding of the distribution of housing stock for Allegheny County & the State of Pennsylvania by number of rooms, we have broken down the housing stock into the following categories:
1 Room Units
2 Room Units
3 Room Units
4 Room Units
5 Room Units
6 Room Units
7 Room Units
8 Room Units
9 or more Room Units
When looking closely at the data in this analysis we find that 26.6% of all homes in Allegheny County have 4 or fewer rooms as compared to 23% statewide. 62.6% of the homes in Allegheny County have between 5 to 8 rooms as compared to 63.7% in the State of Pennsylvania.
This analysis represents some good news for Frank and Peter of Green Lawn Landscaping. Homes with more rooms are indicative of larger houses that typically tend to have larger yards in the suburbs. Thus we can conclude that many of the homes in the target market of Allegheny County have at least a modest sized yard that requires regular landscaping work. From a marketing perspective, it may be beneficial for Frank and Peter to focus first on the homes with 5 or more rooms and then look towards the smaller homes. Also a household with less than 5 rooms may typically wind up being apartments where the homeowner does not make the yard maintenance decisions and they are instead handled by the property management company or condominium board.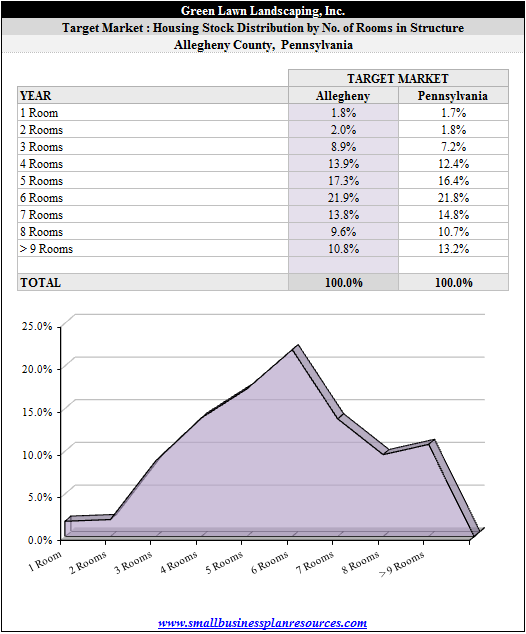 Quick Links:
Go to the Corresponding Template section for this industry.
Go to the Corresponding Questionnaire section for this industry.