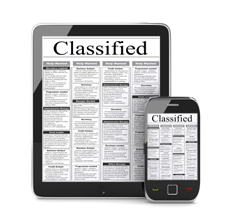 Green Lawn Landscaping will be conducting a wide range of advertising to ensure that it is able to reach as many customers it can within Allegheny County, Pennsylvania:
Direct mail - we will be creating high quality postcards that provide tips to the consumer about how to take care of their lawns along with a calendar to increase the utility of the postcard. Besides postcards, the firm will also be sending out magnets and custom sales promotional items to new and existing customers. Newsletters will also be sent out providing customers with seasonal lawn maintenance advice while offering free estimates on spring and summer clean up specials.
Online Advertising - here the firm will be using Google, Yahoo and Bing to provide customers with online specials for jobs - all visitors who click on the online ads will of course be directed the firms website.
Publication Advertising - we will be advertising in local newspapers, yellow pages and journals in both their print and online editions.
Newsletters - we will be following up with existing clients by sending the emails using a service like Constant Contact - these emails will contain newsletters that will provide our existing clients with excellent and timely tips and advice while giving us the ability to stay in front of them.
Advertising using photo releases - we will be requesting some of our existing clients to give us the permission to use photographs of their lawn depicting our lawn maintenance service in real life situations. These photos will be part of any and all advertising material deemed appropriate. A picture is worth a thousand words and nothing can demonstrate the quality of work performed like testimonials and photos of real jobs.
Quick Links:
Go to the Corresponding Questionnaire section for this industry.