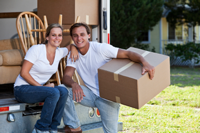 In order to conduct this analysis of the housing stock by the year in which the householder moved into the unit for Cuyahoga County, we have divided up the housing stock into the following categories:
Moved in 1969 or earlier
Moved in 1970 to 1979
Moved in 1980 to 1989
Moved in 1990 to 1989
Moved in 2000 to 2009
Moved in 2010 or later
We find that the distribution of when folks into their units are about the same for both Cuyahoga County and the State of Ohio. There are no significant divergences between these two that are worth mentioning. What is interesting is the overall takeaway from this analysis - for example when we combine the last three categories to see how many folks have moved into their units after 1990, we find that for Cuyahoga County that number is 76.3% and for the Sate of Ohio it is 78.3%. Thus while the housing stock of Cuyahoga County may be much older as we saw in the previous analysis, there seems to be many new residents in these older units. Typically folks with jobs and disposable income tend to buy homes and that is what may be happening in the County - the housing stock is old but the residents in these units are all relatively new.
When we look at the folks that have moved in between 2000 and 2009, we find that the number is 42.9% and 44.6% for all residents of the County and State respectively. All this again points to folks to the fact that many of the residents of the housing units have moved in there relatively recently.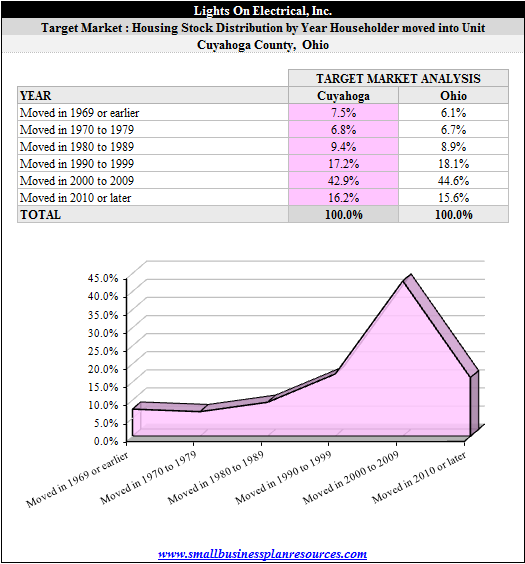 Quick Links:
Go to the Corresponding Template section for this industry.
Go to the Corresponding Questionnaire section for this industry.