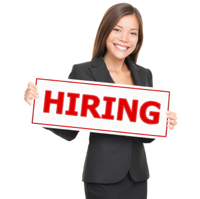 In this section of the business plan we are looking at the employment by industry for the target market of Cuyahoga County in comparison with the State of Ohio.The employment by industry analysis gives us another great look at the economic picture of the target market and also gives us a good idea of how many folks are employed in our own industry - the Electrical Contractor industry as compared to other industries.
The following are industries groups into which employment is broken down:
Health care & social assistance
Retail trade
Wholesale trade
Manufacturing
Administrative & support & waste management & remediation service
Finance, Insurance & Real Estate
Professional, scientific, & technical services
Accommodation & food services
Construction
Other services (except public administration)
Transportation & warehousing
Information
Management of companies & enterprises
Educational services
Arts, entertainment, & recreation
Agriculture / Mining / Forestry / Utilities
This analysis of employment by industry builds on the prior analysis that relates to business establishments by Industry. Not surprisingly we find that the data for this analysis confirms our findings in the previous section. The manufacturing industry in Cuyahoga County provides 68,722 jobs or 10.5% of all the employment in the County as compared to 13.9% in the state of Ohio. Thus clearly there are fewer manufacturing related jobs as a proportion of all jobs in the County when compared to the State.
There are however more finance, insurance and real estate jobs as a proportion of all jobs in Cuyahoga County when compared to the State of Ohio - of all the jobs in the County 9.1% employment can be attributed to his industry as compared to 6.8% for the State. This is exactly what we had found when we looked at the establishments by industry analysis earlier.
Health Care contributes 142,580 jobs or 21.7% of the total employment for Cuyahoga County as compared to 17.9% for the State of Ohio. This is not surprising since the target market of the County includes the greater Cleveland metropolitan area which is home to many health care facilities including the well known Cleveland Clinic which is the largest private employer in the city with an estimated workforce of almost 40,000 people.
Quick Links:
Go to the Corresponding Template section for this industry.
Go to the Corresponding Questionnaire section for this industry.