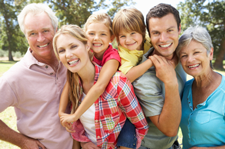 What stands out when looking at the age demographic analysis of Cuyahoga County in comparison to the State of Ohio is the fact that 66% of the County's residents are between
the ages of 18 and 65 compared to 69% for the State. This clearly indicates that the State has more younger people than the State. A relatively younger population is a positive for an electrical contractor business like Lights On Electrical - younger folks tend to be able to generate more income from being in the labor force and that of course gives a
higher disposal income
which can be used for the purchase and maintenance of items that require the service of electrical contractors like Andy and Jose. While the County has a few percentage of its population in the ideal age bracket, this fact is offset by the fact the County also includes the metropolitan area of Cleveland that covers many more residences and commercial establishments providing an excellent business like Lights On Electrical with many more business opportunities.
When looking at folks over 65 years of age, we can see that Cuyahoga County actually has 16% of the population in this age bracket compared to 14% of the State of Ohio. These numbers confirm our previous points in this analysis - however just because folks are older does not mean that they do not need the services of electrical contractors. If anything, as folks retire they tend to downsize from larger homes to small homes with increased needs for monitoring and security services - some of the services that Andy and Jose provide.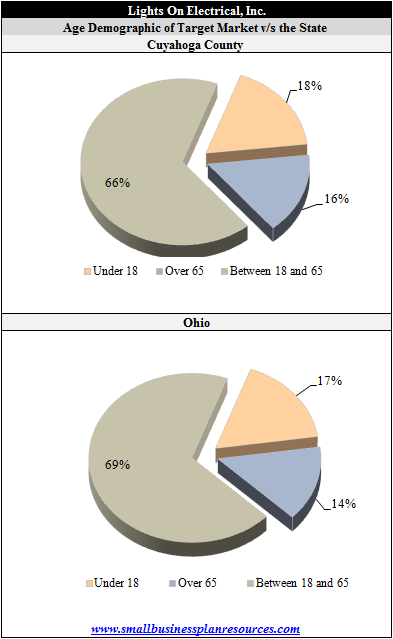 Quick Links:
Go to the Corresponding Template section for this industry.
Go to the Corresponding Questionnaire section for this industry.