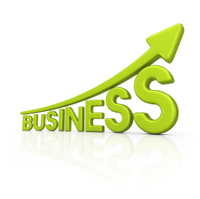 The quick ratio is an even more conservative estimation of the ability of the business to pay for its short term obligation after removing Inventory from the mix. Now the only inventory that is carried by Lights On Electrical are its parts that it started out with during its operations. These can typically be quickly converted into cash, but when calculating the quick ratio or acid test ratio, this inventory number is removed from the equation. The goal here is to see how well the firm will be able to meet its short term obligations using just its liquid current assets.
The quick ratio for Lights On Electrical is projected to be 62.7, 1935 and 333.2 for 2015, 2016 and 2017 respectively. These are extremely healthy numbers and clearly demonstrate that Andy and Jose will be able to meet their current liabilities using the current assets on hand after having subtracted the $32,000 in inventory for each year.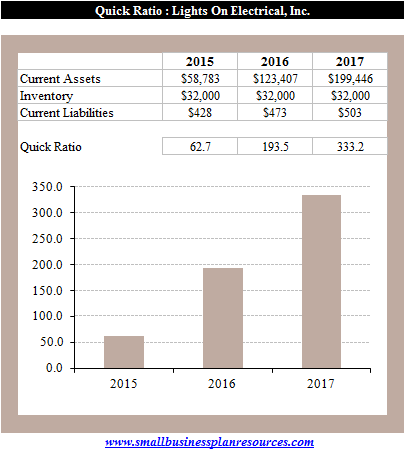 Quick Links:
Go to the Corresponding Template section for this industry.
Go to the Corresponding Questionnaire section for this industry.