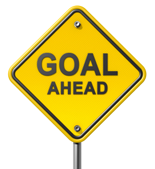 Andy and Jose are planning on giving themselves a little over six months to get everything in order before opening up their shop in July 2015. Both owners are keen on capturing some of the summer market and getting ready for the fall where they anticipate a good hunk of their revenues for their first year. While they write out and finalize this business plan they will begin applying for a license in their company name. This is important since although Andy and Jose are both master electricians, they need to be able to get a license under the name of their business in order to be able to offer their services under their new company name.
Also critical will be the Insurance and Bonding milestone - here again it is anticipated that this should not take more than a couple of weeks after the company has been granted a license by the State. Next will come the loan application with the large national lender that has a local presence in the Cleveland neighborhood where Andy and Jose would like to open up shop.
Lease negotiations should not be too cumbersome and it is anticipated by April 20th that these will be successfully completed. Since the office is relatively small, the milestone for procuring furniture, fixtures and technology should be accomplished by May 15th. Finally marketing for the new business will begin by the June 1st and it is projected that Lights On Electrical will open for business by the 9th of July of 2015.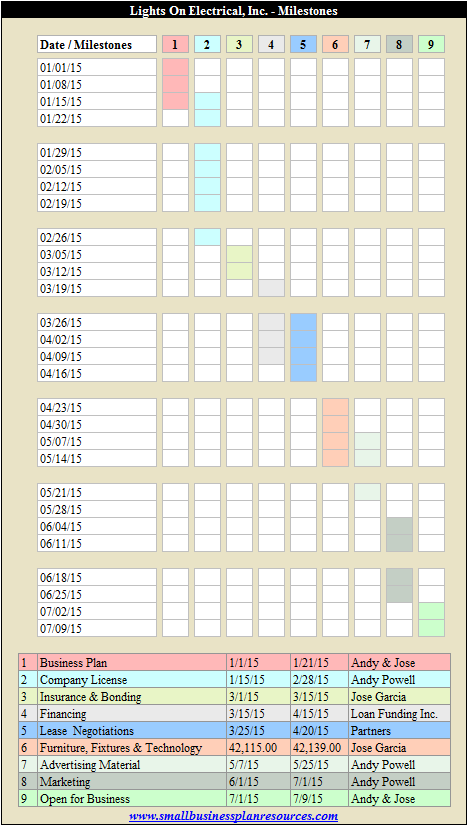 Quick Links:
Go to the Corresponding Template section for this industry.
Go to the Corresponding Questionnaire section for this industry.